This site uses cookies. By continuing to use this site, you are agreeing to our use of cookies.

Learn More.
CubeCraft Games
Hello all! I am sure that you're all aware but Mojang has made changes to the EULA that governs how people can monetise their server. Whilst this is very "dictator" esque this is neither the time nor the place to discuss the issue, I will be releasing a blog post on my personal site on the 1st of August so if you wish to read that I will link it here when it is available.

So let's get the bad news out of the way. As I have mentioned the EULA affects ALL Minecraft servers that accept donations etc. This means that we have had to modify some of our games to make them compliant with the new rules. Here are the games/areas that have had certain features changed:
- Removed daily points for donators.
- Removed donator kits from Hide and Seek, Survival Games and Skywars and SCB. (Ender-Pearl etc.)
- KitPVP kits are now the same level for everyone.
- Removed random item at spawn for donors in Assassination.
- Removed WorldEdit from Creative.
- Removed more plots for donors in creative (Plots that are already claimed will stay).

Now for the good news! We will be adding features back in to our server over the coming months that will enhance games (but not change them because Mojang won't let us), things like vanity items will be coming soon (coloured Armour, names etc).

Cube Craft is only possible because of the community that we have around the server. This is not just the donations but the people that play on the server and the staff that help us keep the server on the straight and narrow. The changes that we have made are so that we are compliant with the new EULA, our hands are tied.

We had options on what we could do and whilst we would have loved to not change anything and let Mojang have to deal with us we feel it easier to comply.

We would encourage you to email Mojang and explain that you are unhappy with the changes that they have made with the EULA and that it makes you stop wanting to play Minecraft. You can email them here:...
It has come to our attention that there are some phishing websites using our brand and claiming to be our stores. This is not the case.
The only place you can donate to Cube Craft Games is at:
http://buy.cubecraftgames.net/
Thank you to everyone who alerted me about this. If you find a website and are unsure if it is us then please contact me. Again, our only shop URL is:
http://buy.cubecraftgames.net/
Hello, we come to the close of another month on CubeCraft, this month we have accomplished many things that I would like to briefly go over, including the winners of SkyWars and Survival Games!
This month has been very busy as we have released new maps for kitpvp, super craft bros and probably other stuff to, but I can't remember xD Also we have updated super craft bros to have some pretty cool features, and the builders have some pretty impressive new things out for the server. Another thing I would like to confirm, we know we are growing incredibly fast, as we reached 3000 players for the first time last week! This has meant we are currently running out of servers very quickly to be able to support all the players, we are working on getting more, don't worry, however, thanks everyone for the amazing support in allowing us to be able to grow so fast, anyway, here are the winners for Survival Games and Skywars:

Top SkyWars Winners:
1) Spectator__: Stone ---> Emerald
2) Henrik2106: Iron ---> Emerald
3) mjtm76: Emerald ---> Emerald + 30000 points
4) BeastPT: Stone ---> Lapiz
5) Larsi909: Stone ---> Iron

Top SkyWars Killers:
1) Spectator__: +50000 points
2) Henrik2106: +40000 points
3) NoobProGaming: +30000 points
4) mjtm76: +20000 points
5) Larsi909: +10000 points

Top Survival Games Winners:
1) Fractive: Stone ---> Emerald
2) JiggieD: Stone ---> Diamond
3) Stefanvld: Lapiz ---> Emerald
4) Dominator999sup: Gold ---> Emerald
5) 9Taurus: Emerald ---> Emerald + 10000 points

Top Survival Games Killers:
1) Fractive: +50000 points
2) Stefanvld: +40000 points
3) JiggieD: +30000 points
4) Dominator999sup: +20000 points
5) 9Taurus: +10000 points

Well done to everybody who took part, and good luck for next months winners, and also any errors with the winners and whatever, please feel free to let me know, as this was generated by a program (lazy me)!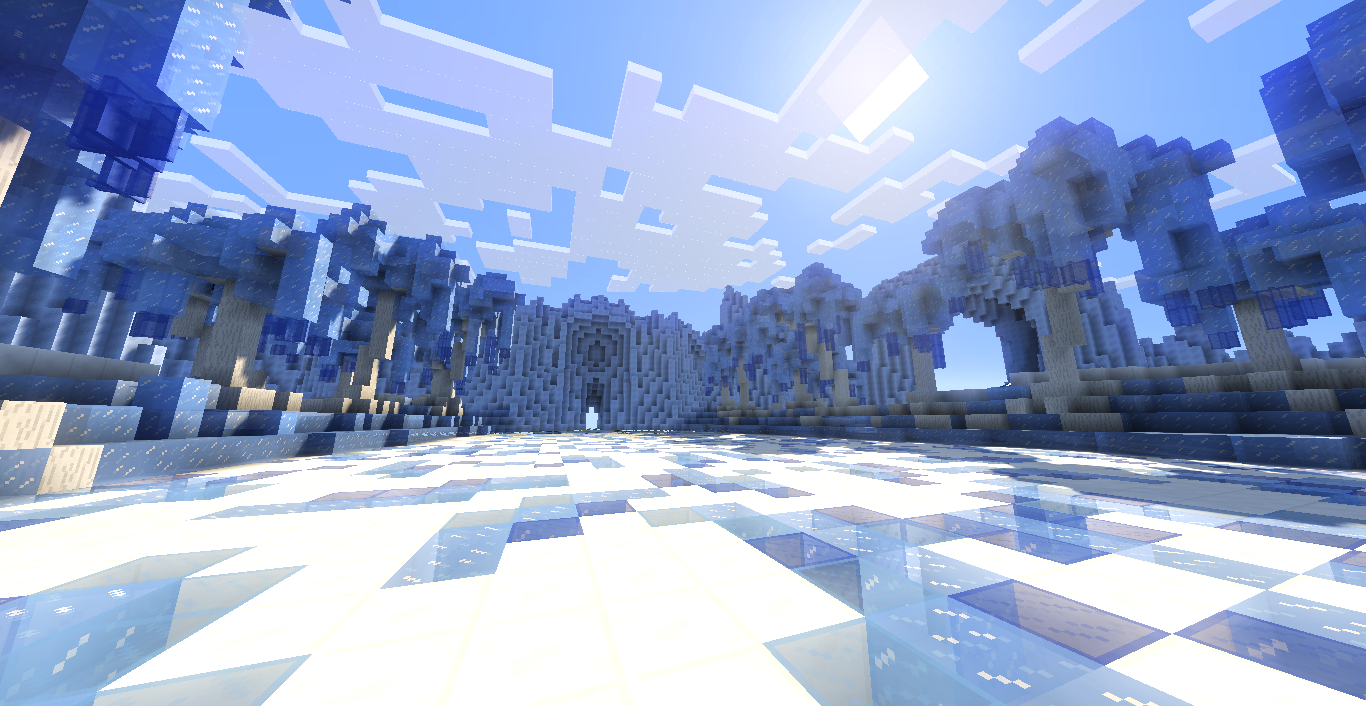 New spawnlobby coming soon. I have been working on this for most of May and some of June, and i wanted to give a little teaser for the new spawnlobby.
I hope you guys like it, but if you have any feedback, then post it down below, and also what you think of it.