This site uses cookies. By continuing to use this site, you are agreeing to our use of cookies.

Learn More.
CubeCraft Games
Hello CubeCrafters,
There is a new game that I would like to release today, called EggWars. The concept of the game is to defend your egg and destroy other teams eggs. If you destroy another teams eggs then they will not respawn. To win, all you need to be, is the last team surviving.
There are also generators on each island. These produce money, and they can be upgraded to better generators to produce even more money. The more money the produce, the more money that you can spend in the shop (the villager). Using stuff you buy in the villager, you can go and attack other teams eggs.
Hope you enjoy the game!
New lobby
:
Were gonna play egg wars tonight.. just like 'animals, animals'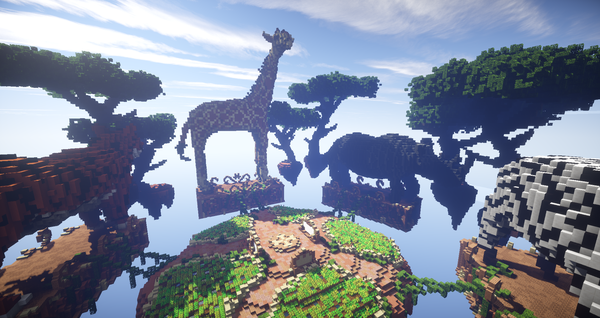 Please check out this, and make sure to give it a diamond: http://www.planetminecraft.com/project/cubecraftgames-eggwars-lobby/
Egg wars maps:
Good job build team!

Dwarven
Dwarves want to 'axe' you a question, do you like the map?
Oriental
Or-ly , the game might 'drag-on'. Better get to mid fast!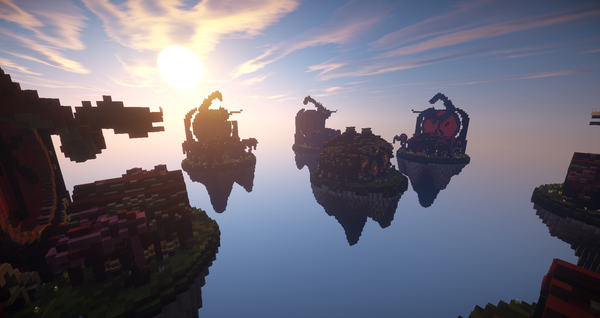 Under da sea
I sea a good map, What more are you looking for..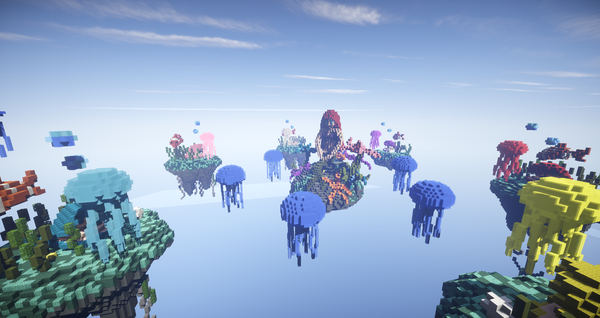 Tea party
I pity the fool that doesn't like this 't'-party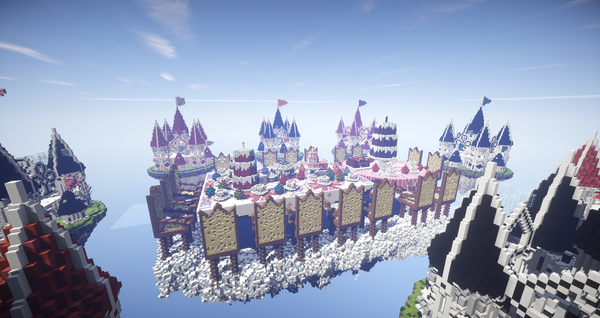 Magic
You're a wizard harry! "My names not Harry" All wizards are called Harry!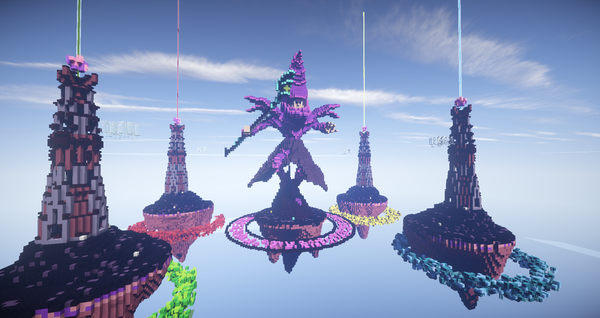 [Magic's middle statue was created by @PIeguy780, I hope you don't mind us using this, as it's incredible!]
​

​
Hi Cubecrafters
We've decided to host a special event. What is going to happen over the next 7 days? Lots of fun competitions, free hats and kits and so much more.
Free Hats
For the next seven days only. We will be giving away these awesome hats. Make sure you log on and claim them, tweet about it, show off to your friends. 'The hats will become premium, or cost something seven days later'. We may add more over the week, stay tuned. There is a great selection to choose from; Iron man, Hulk, Superman, Batman, Captain America, Starlord, Groot... wait I think I missed one in the picture. I'm 'Joker-ing'.
​
Twitter
In one of my last news post, I told everyone to tweet us hats you wanted on the server. We had some great feedback. This was one of our personal favourites, and we decided to make it a reality on the server.

https://twitter.com/Fockker1/status/602260671254921216
Ignore bad language, nothing we can do about that sorry. Just the idea is cool!

We want you, to tweet out your superhero moments on Cubecraft. This could be you taking a selfie with friends in a superhero skin. Whether you have just won a game of Skywars, show us. If you have got a special achievement in Skywars, tweet at us. The best tweet will receive 20 Cubelets!

https://twitter.com/CubeCraftGames

How to tweet: @cubecraftgames #CCGNsuperheroweek
Don't forget the #CCGNsuperheroweek
Competitions
Art - Hosted by: @Tacosbefriends 1st: Iron rank or rank up + 10 cubelets
https://www.cubecraftgames.net/threads/ccgn-superhero-week-art-competition.36774/

...​
Hello CubeCrafters,
Today I would like to announce the release of a new game, Hour Glass. All you have to do is survive...
However there is one small catch. The Hour Glass, no matter how hard you try, will not want to let you live, and will throw everything in it's power at you. This game is VERY messy, and includes lots of entities. This game is not recommended for people with weak computers, but everyone is free to try it!
For what sort of stuff the hour glass throws at you, you'll need to play. I'm not going to spoil it. Also take note, the events that happen each game, may be different every time you play.
And now for the maps:
Winter: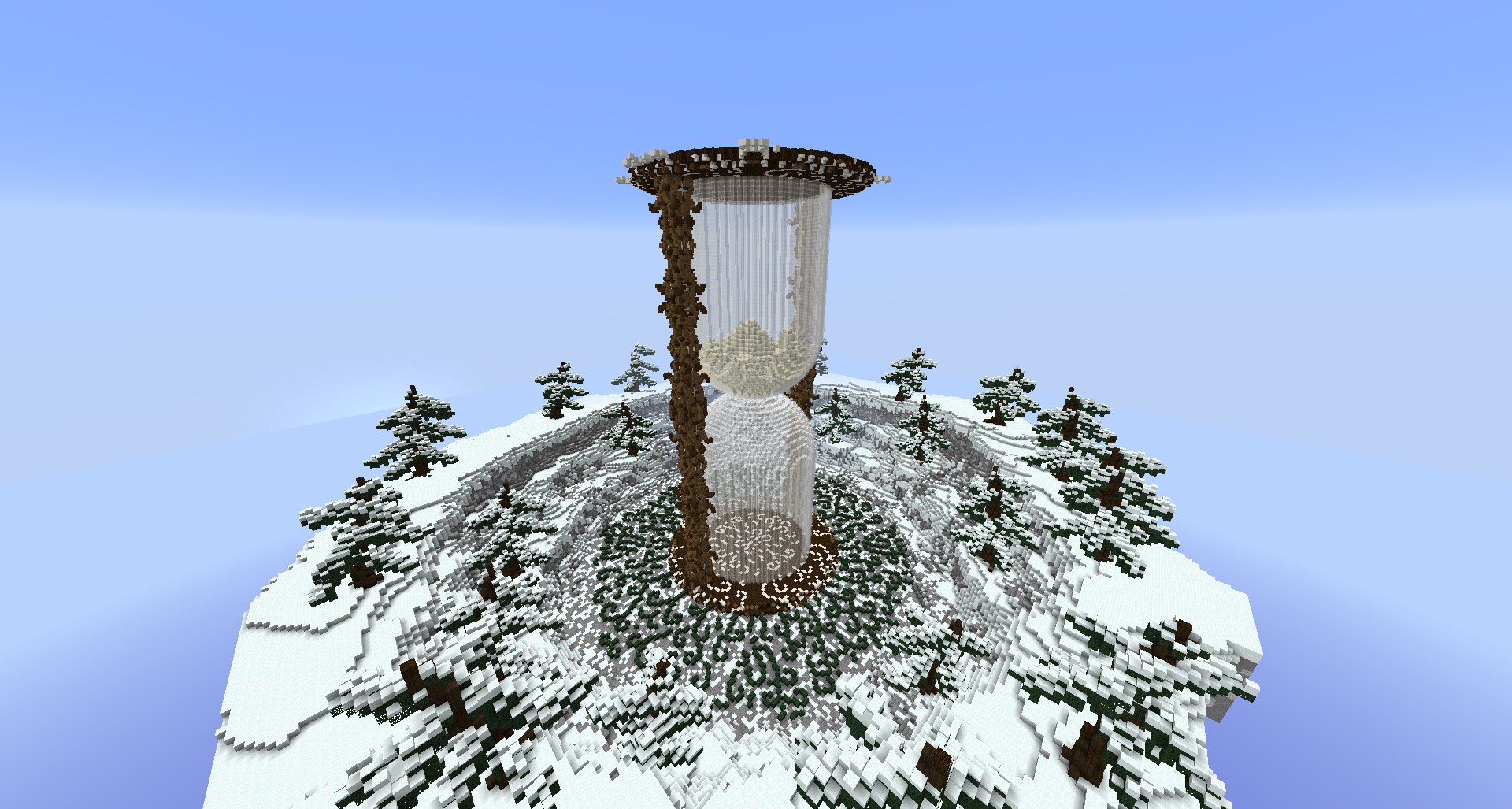 Forest:
Western: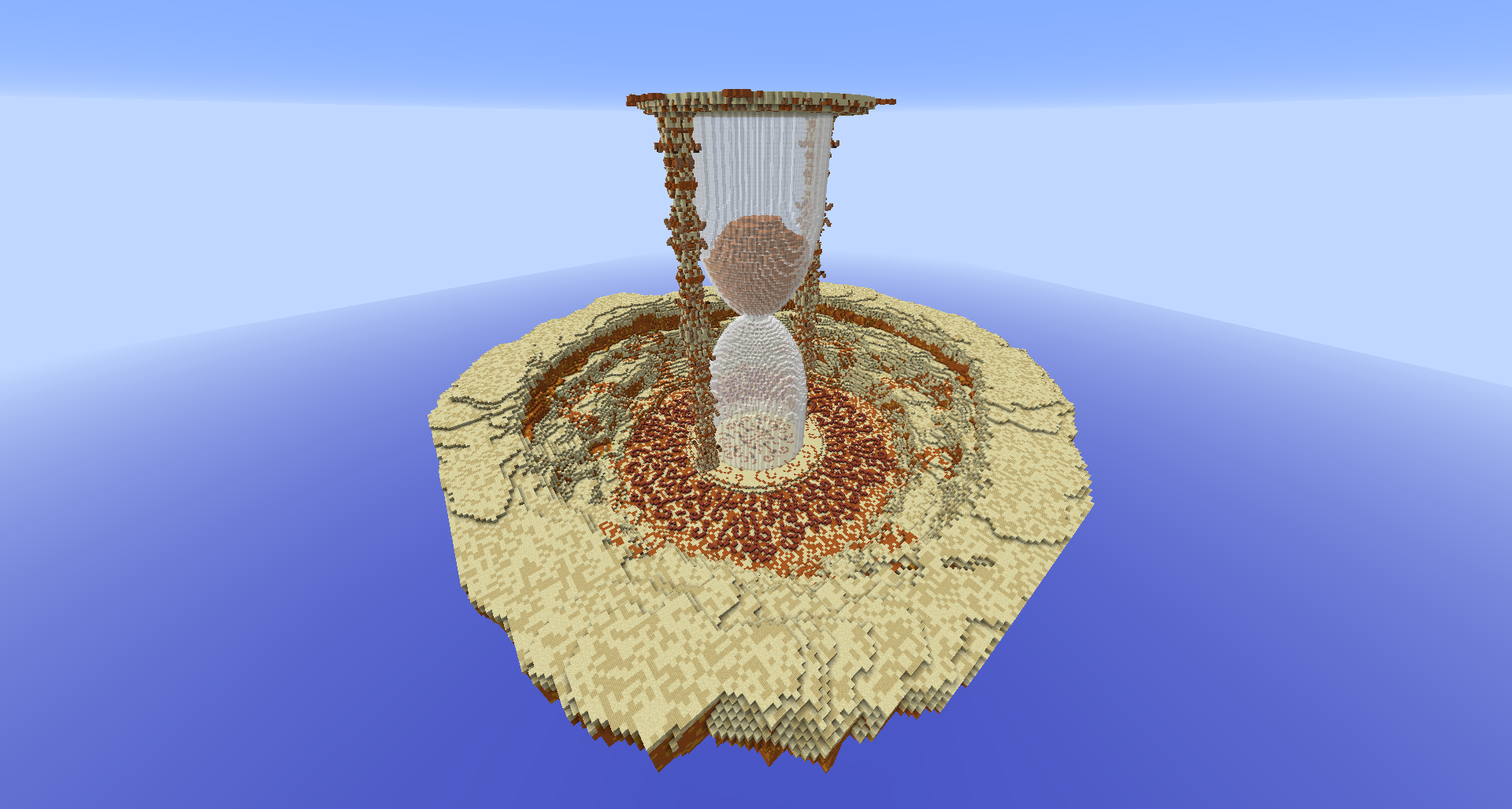 I wish you good luck! You'll need it.
Here is the out come of one of our test games: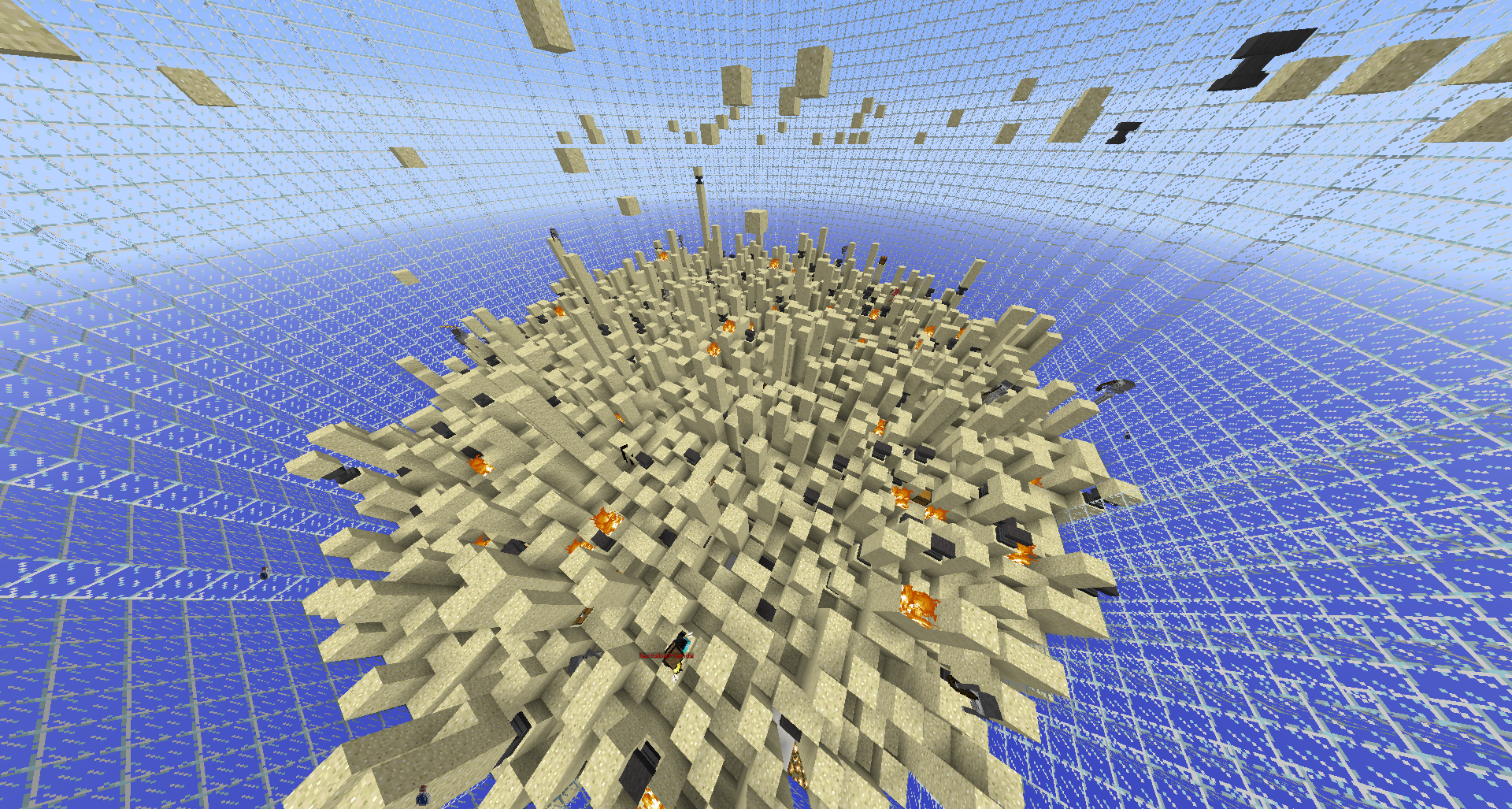 Keep an eye of for the new achievements, a great opportunity to boost your level and gain more Cubelets!
I would also like to thank
@Tacosbefriends
for coming up with the idea of Hour Glass and helping with everything that makes the game. I would also like too thank the builders... who I put under huge pressure to make the maps very quickly. Also thank you to every one else who helped. That involved the testing, and coming with even more ideas to make the game as fun as possible!
New Game Map:
There is also a new Quake Craft map, 'Colours':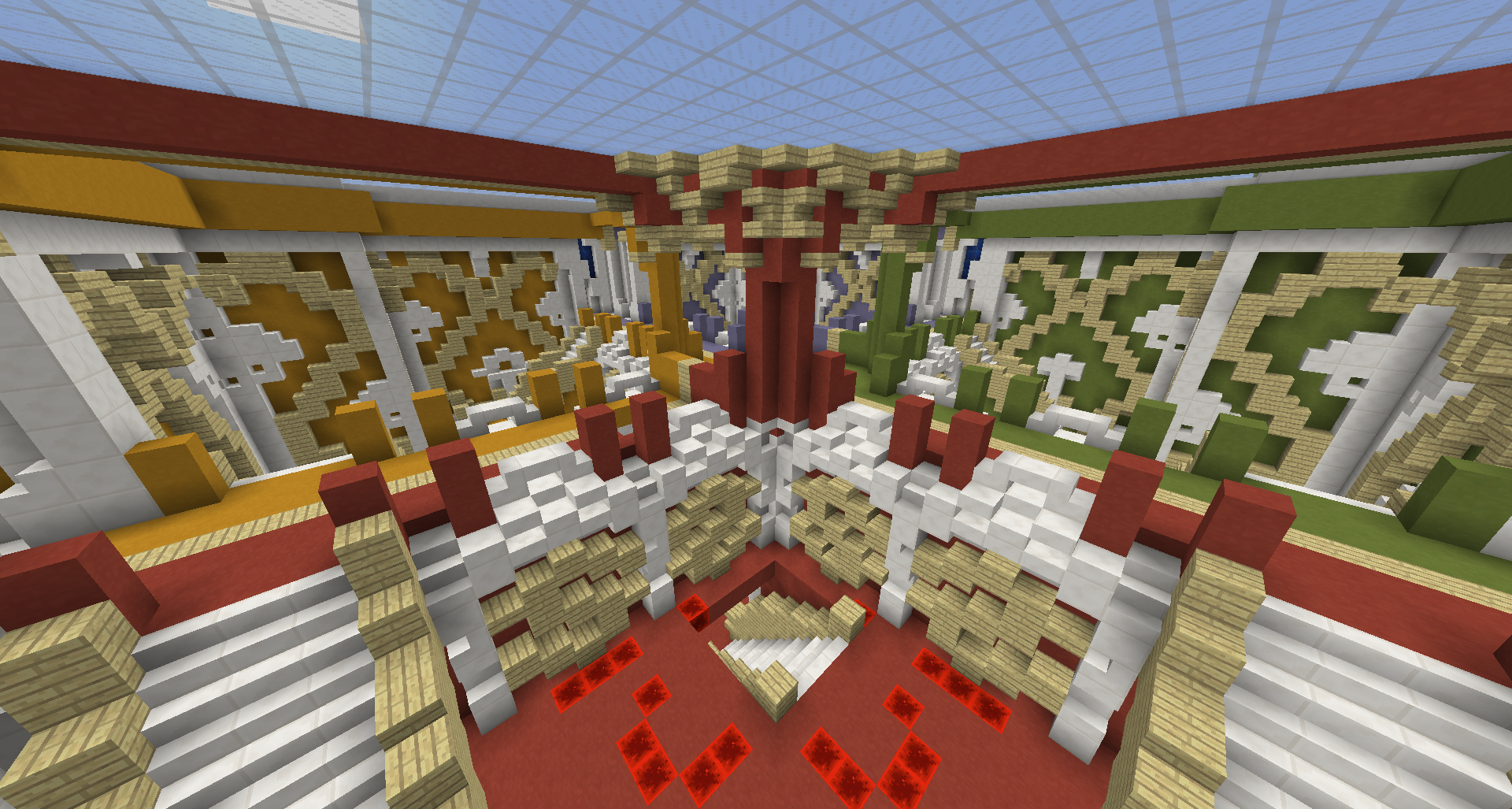 Hello Cubecrafter's,
I'm happy to announce even moarer updates. Our developer @rubik_cube_man has been working his little butt off. We now have a reward system, a couple of maps, new servers and new hats and more!
Rewards

Reward system is a chest in all our lobbies, you can get a daily reward of 250 exp as seen in the picture below. All our donors are being rewarded, by being able to claim a weekly reward of 500 vanity points

. Higher r

anks get to claim the reward for all the ranks below as well, the many gingys represent this
. The section below which may appear empty, is specific rewards. These can be obtained by attending special events or 'winning' events. *cough* spoiler *cough*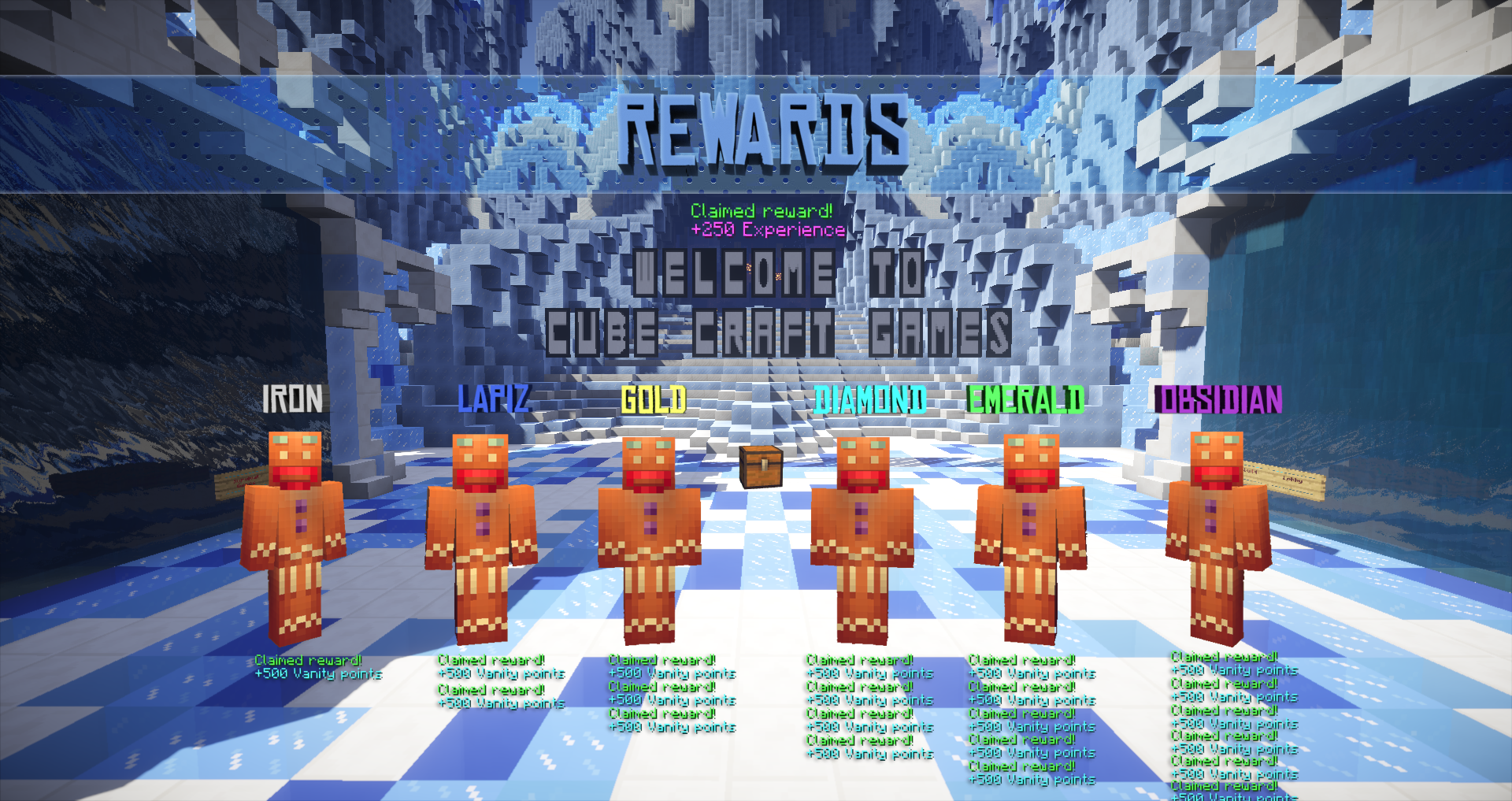 New map(s)
(One map brought back)

TnT Run: Nature
If I was a punk rocker with flowers in my hair
Splegg: Cluck
All the eggs came from that big chick... "Please... no fat chicks"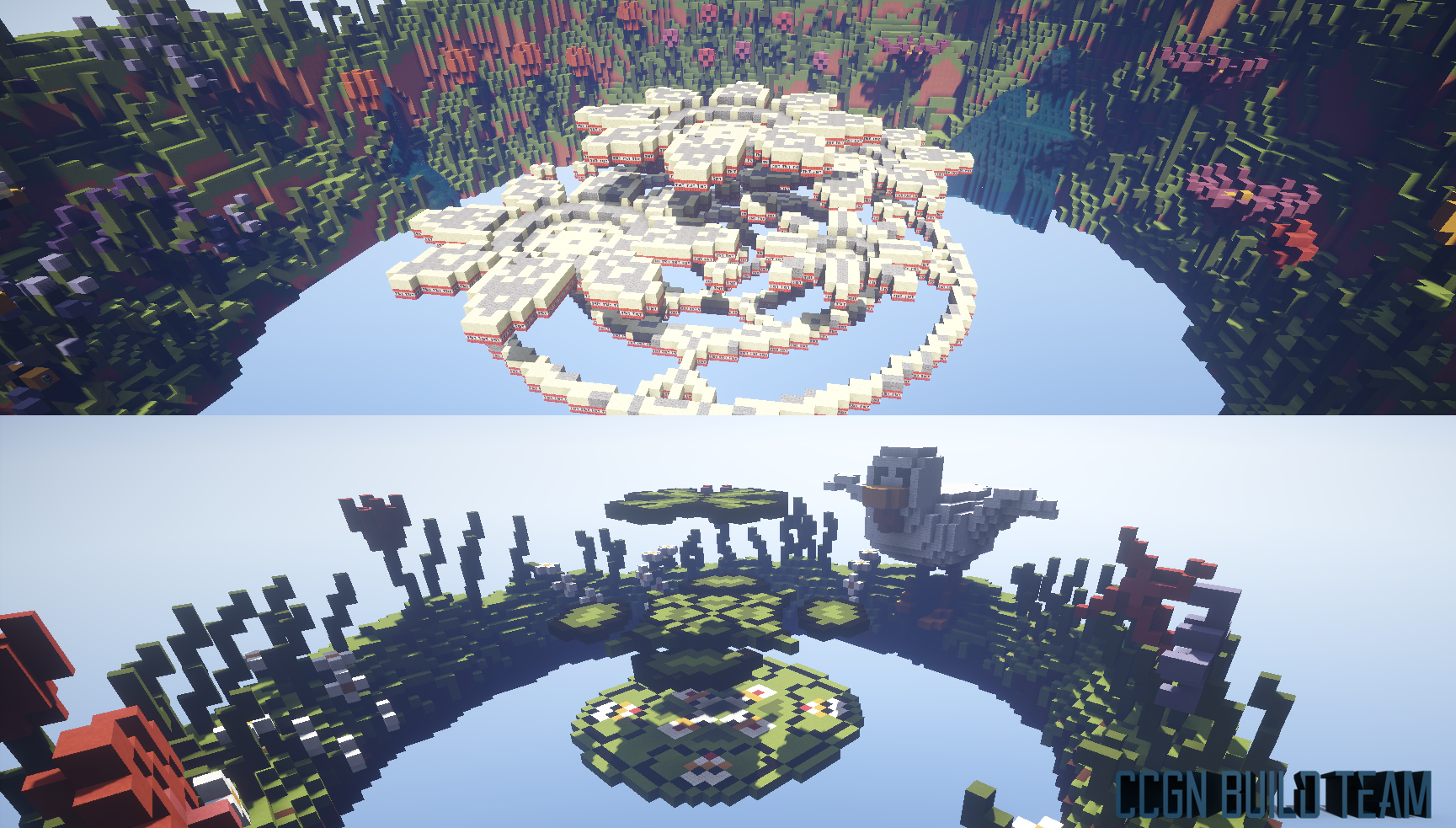 New Hats

We have added a bunch of new awesome hats, many of these can be obtained by achieving higher levels (Ignore the terrible photoshopping, the penguin was dropped on his head).

You can get involved

You can submit a hat on Twitter https://twitter.com/CubeCraftGames
How to do this? Simply attach a picture, name of the minecraft account that has the skin, and tweet
#CCGNHats
We will select the top three, next weekend and they will be added to our network.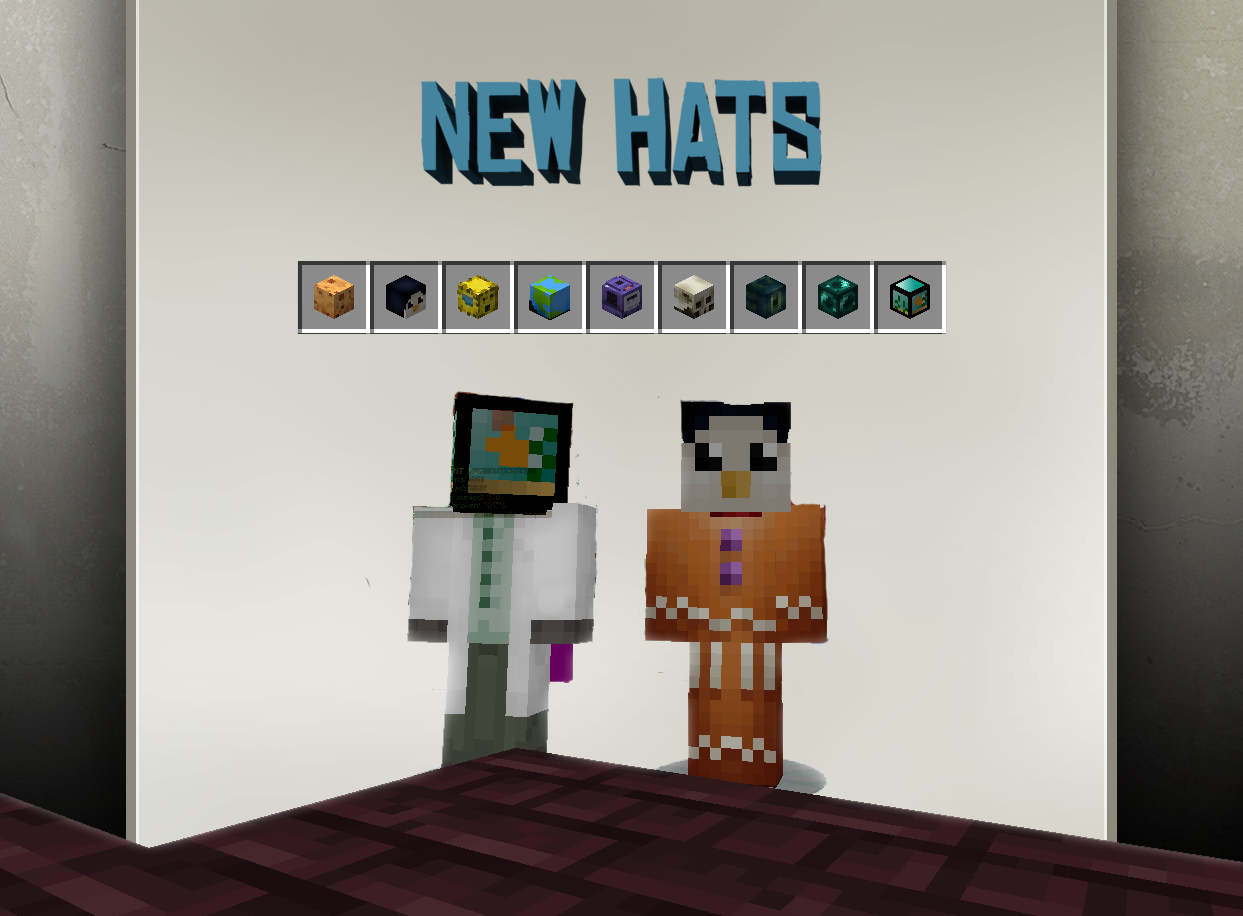 Updates
- Added more servers
- Added a brand new spanking set of armour, "Flame"
- Creepers no longer blow up SCB
- Fixed not being able to right click on cubelet machines
...