This site uses cookies. By continuing to use this site, you are agreeing to our use of cookies.

Learn More.
CubeCraft Games

Hey everyone, are you ready to fight to the death in this new epic Survival Games update? New features, bug fixes, three epic new maps and more! May the odds be ever in your favour.
Sponsoring
In the spirit of the original Hunger Games on which Survival Games is based, we've added a very cool sponsoring feature! Now once you die spectating isn't your only option! You'll also be able to help affect the game by sponsoring a player of your choice with some randomised items. Simply type /sponsor (player) to get access to the sponsorship menu.
From there you'll be able to pick from 4 different categories - Armour, Weapons, Food, and Other. Once you have made your selection a chest will fall from the sky near your sponsored player filled with randomised items from the category you chose.
New World Events
We're also releasing 2 new world events: Earthquake and Sugar Rush!
During Earthquake, the ground will shake uncontrollably and so will you! Hitting players becomes a lot more challenging and be careful of being indoors as buildings collapse leaving a true path of destruction.
Sugar Rush brings delicious sugary cake falling from the sky. Eating some of these treats will give you a burst of a random positive potion effect, hopefully helping you to win the game!
New Maps
Candy
This is one sweet map.
​

Desert
Do not desert your teammates​

Fairytale
And they all lived happily ever after.... then SG began!​


Livestream
Tomorrow (Wednesday 1st March) at 7pm GMT we'll be doing our first Midweek stream, and we'll most definitely be playing plenty of Survival Games! If you wish to come and watch us live you can watch us...​

Hello CubeCrafters, today we have an EPIC EggWars update for you all to enjoy! On top of the epic new maps, we have an entirely new EggWars gamemode, Speed EggWars! Read on to learn more about this amazing update.

Epic New Lobby!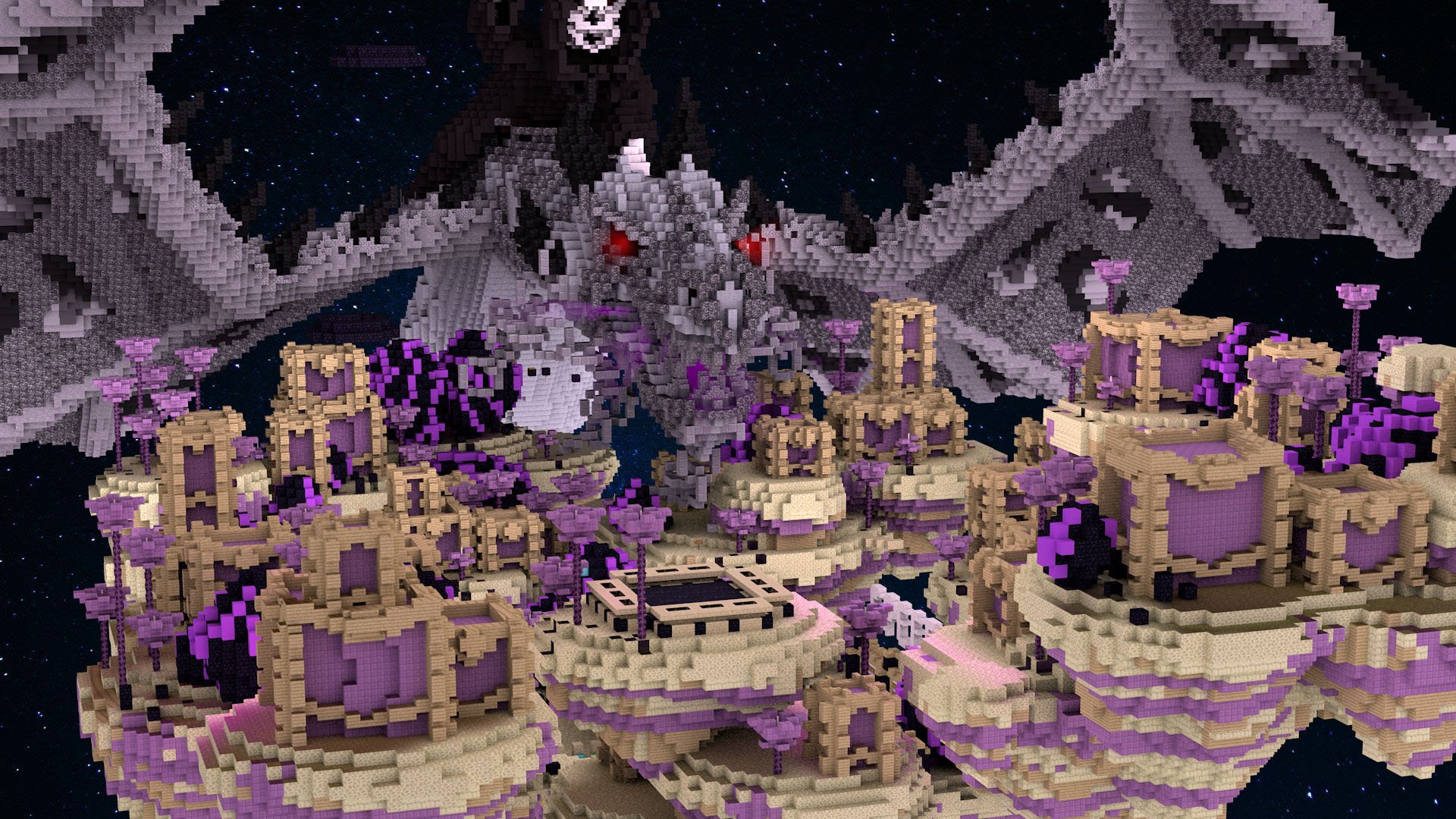 Speed EggWars
Ever wanted to play a game of EggWars that would only last 10-20 minutes rather than 30+? Well then Speed EggWars is for you!
Smaller maps, permanent speed boost, tweaked shop prices/items and more will make for the fastest, most intense games of EggWars you've ever played! On top of the gameplay changes, speed mode also has its own unique kits and abilities!
Speed Kits
Mixing Spoon - Knockback 1 wooden shovel
Eggsplosives - 3 TNT, blast protection 2 chainmail chestplate
Golden Shell - Gold armor
Steak and Eggs - Player receives 3 seconds of resistance when they eat steak
Mastermine - Permanent haste 1
Egg Legs - 2 speed 2 potions
Speed Abilities
Born to Crack - X% chance to get haste after breaking a block of obsidian
Upgrader - X% chance to get a speed effect after upgrading a generator
Golden bounty - X% chance to get 10 - 20 golden bars after breaking an egg
Normal Ability
Magic Touch - X% chance to get a block back upon breaking it
New Achievements
Big Egghead- Win your first game of Solo Speed Eggwars
Feather in Your Cap- Win 10 games of Solo Speed Eggwars
I Am the Eggman- Win 100 games of Solo Speed Eggwars
Velocious Victor- Win 1000 games of Solo Speed Eggwars
Vanquisher of Eggs- Win 10000 games of Solo Speed Eggwars

Egg Poacher- Break 100 eggs total in Solo Speed Eggwars
Eggsecution- Get 10 kills without dying
Egg Noggin- Win a game with only a helmet for armor
Foul Up- Win a game after dying 10 times
Slaughterhouse- Kill 5 players with no egg in one...

Hey everyone, today we've got an EPIC Lucky Islands update for you all to enjoy! Read on to find out about the new events, new wands, new maps, new achievements and more that is crammed into this huge update.
More Than 20 New Lucky Blocks!
Frosty the snowman
Gotta go fast - splash potion of speed
Mob spawn eggs
Meteor event
Cage fight
Squid explosion
Pig rider
Suddenly you feel ill
Hot potato
Enderman with a chest
Pressure plate
Haybales and scarecrow
Dispenser
Knockback sword
Player tracker
Tamed wolf
Money rain
Meteor strike
Corruption
On top of all the brand new Lucky Blocks, many of the existing ones have been improved with special effects and fancy sounds! Below is a sneak peek of one of these effects. Head over and play to discover them all!​
Brand New Wands!
The resource pack has been overhauled and now features 3D wand models, as seen below!

8 New Maps!
Tokyo - Team
You donut believe how excited we are about this map update!


Creek - Team
Make sure nobody creeks up on you

Science - Team
Map rat-ed 5/7
​


Cactus - Team
If you've desert-ed your teammates, you're gonna' have bad time
​

Hello CubeCrafters,
So, today is a very special day! Today CubeCraft has turned 4 years old! This year has been another amazing year! We've gained so much more content in the last year, lets hope that next year is going to be just as amazing!
However to Celebrate the birthday now, we have a few things to announce:

Sale

We will be hosting a sale, from now till the 2nd January on our store. We will be offering discounts on all ranks of 30%, so if you wish to grab a deal while you can, you can do
here
!

Livestream

Tonight we'll be doing a special community livestream here. The stream will be starting at 7PM GMT today and lasting for 2 hours! If you want to come join us get up to whatever we get up to, feel free!
Thanks to everyone who attended the livestream! It was great fun! If you wish to watch the livestream, you can do
here
.

Maps

To celebrate as well, the build team have put together 5 more amazing maps... beware, puns incoming...
EggWars - Garden (Team)
Are you gonna bee ready? Barry B Benson is

SkyWars - School (Team)
Schools out for summe... I mean winter!

SkyWars - Swamp (Team)
This is my swamp...


Lucky Islands - Blossom (Solo)
Where beautiful rivalries blossom


Lucky...
​